Oral Surgery in Madera, CA
Oral surgeons Dr. Chien, Dr. Kheradpir, Dr. Barnhart, Dr. Huh, Dr. Curiel, and Dr. Salim offer dental implants, wisdom teeth removal, and more in Fresno, Clovis, Reedley, Madera, and Visalia, CA.
Common Oral Surgery Procedures
We perform many oral surgery procedures and will determine the right treatment for your needs.
Over 40 Years of Oral Surgery Excellence
Fresno Oral Maxillofacial Surgery & Dental Implant Center has been providing patients in the central valley with outstanding oral surgery care and experiences for over four decades. We have multiple locations to serve more patients, and our surgeons collaborate to determine the right treatment for your individual needs. Our Madera office is centrally located in Madera, California. Whether you're in need of a simple tooth extraction or are looking to replace many missing teeth, our board-certified experts will guide you step-by-step through your oral surgery journey with us. Contact our office in Madera today to see how we can improve your oral health and rebuild confidence in your smile again through a variety of treatment options available.
Procedures at Our Madera Office
We offer a wide range of oral and maxillofacial surgery procedures. To view all of our services, please visit our oral surgery page.
Dental Implants
Dental implants are a popular tooth replacement solution for one or more missing teeth. A dental implant is made of a titanium post, a connecting abutment, and a crown. Together, these parts replicate the appearance and function of a natural tooth. A tooth's roots are embedded into the jaw bone, providing stimulation during chewing and keeping the bone healthy. A missing tooth causes the jaw bone to weaken over time, resulting in sagging facial features or dental shifting. Dental implants are the only restorative treatment option for missing teeth that prevents bone loss because the implant post fuses to the jaw bone, mimicking the root of a natural tooth. Multiple dental implants can even support a fixed denture through full-arch restoration. This procedure allows you to walk out of our office with a brand new, complete, and fully functioning smile that you clean and care for just like natural teeth. With proper care and good oral hygiene, your dental implants will serve you and your smile for many years.
Wisdom Teeth Removal
Third molars are the last teeth to develop in the mouth. Most people's wisdom teeth develop during the late teens or early twenties. When your general dentist notices your wisdom teeth coming in, he or she will refer you to an oral surgeon to have them extracted. This prevents a host of complications from arising, such as dental overcrowding, alignment issues, infection, pain, and swelling. The average mouth simply cannot hold an additional set of molars, which is why dental professionals recommend having them removed as soon as possible. A wisdom tooth can become impacted, or trapped beneath the gums. When this happens, it pushes against adjacent teeth and leaves you susceptible to infection because it is difficult to clean. A wisdom tooth's roots are large and can damage nearby facial nerves or other roots. Wisdom tooth removal prevents these problems and more from having the chance to arise.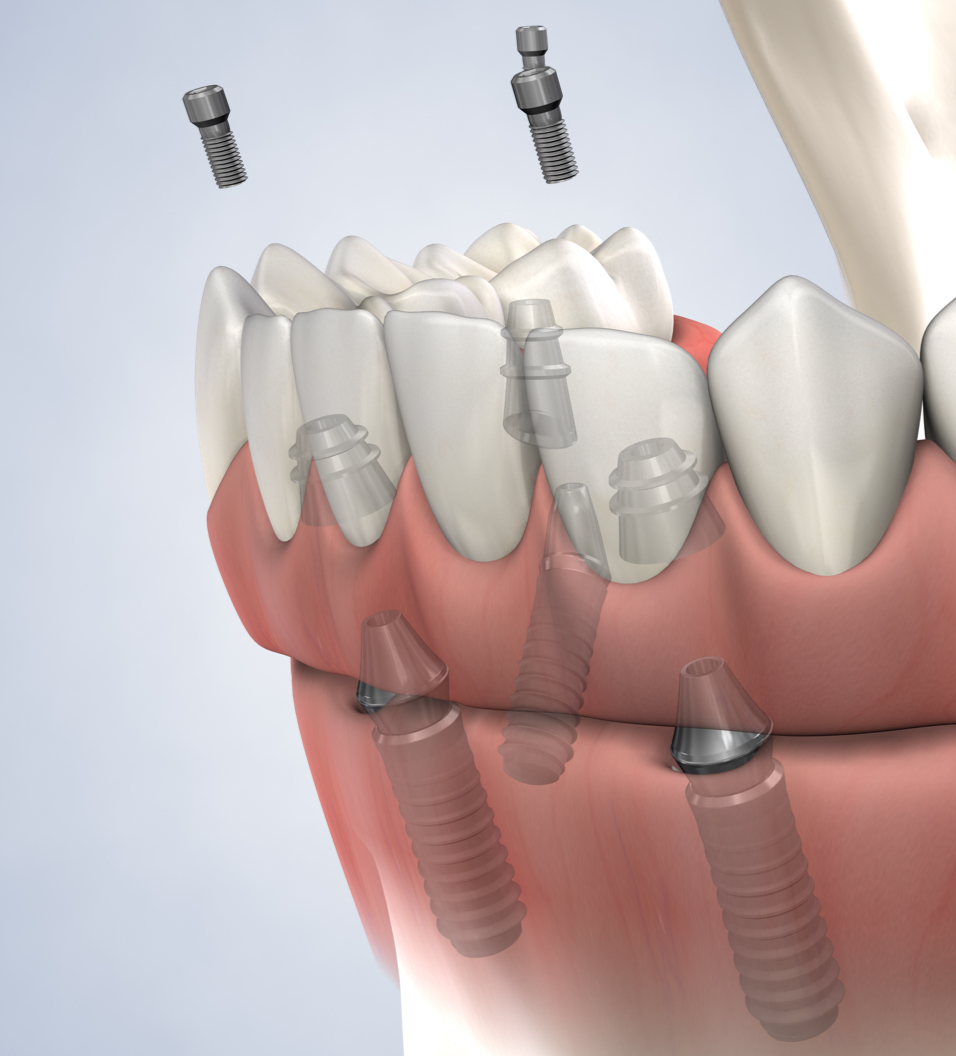 Why Choose an Oral Surgeon
Oral and maxillofacial surgeons specialize in diagnosing and treating issues of the mouth, jaws, head, and neck. Following dental school, an oral surgeon must complete several additional years of hands-on surgical training in a hospital setting. During this time, they gain experience administering local and general anesthesia, nitrous oxide, and IV sedation. General dentists refer their patients to an oral surgeon when the patient requires more complex diagnosing or surgery, as many oral surgery offices are equipped with advanced 3D scanning equipment. Oral surgeons then use this technology to detect and diagnose problems, as well as track your progress throughout treatment to ensure the facial structures are healing correctly.
Dr. Allen Chien, Dr. Ardavan Kheradpir, Dr. Shannon Barnhart, Dr. Brian Huh, Dr. Thomas Curiel, and Dr. Salim have taken their expertise to the next level by becoming board-certified by the American Board of Oral and Maxillofacial Surgery (ABOMS). With this certification, they are held to the highest standards of care by a nationally recognized dental health organization. Oral and maxillofacial surgeons are experts at designing custom treatment plans and producing predictable results that will benefit the oral health of patients. Both referring offices and patients of the central valley have trusted Fresno Oral Maxillofacial Surgery & Dental Implant Center with their care for many years.
Surrounding Cities
At our Madera office, you will find that our friendly staff is always eager to help and answer any questions you may have. Our oral surgeons perform a variety of surgical procedures, which include replacing missing teeth with dental implants or full-arch restoration, general and wisdom tooth extractions, treatment for oral pathology, facial trauma, cleft lip and palate repair, bone grafting, and much more. During your consultation, one of our oral surgeons will evaluate your condition and determine the right treatment to restore and improve your oral health. We will also discuss your options for anesthesia or sedation to ensure you are as comfortable as possible during any surgical procedure. Our Madera office proudly serves those living in Madera, CA, and nearby areas, including:
Madera
Chowchilla
Parkwood
Kerman
Bonadelle Ranchos-Madera Ranchos
Message Our Madera Office
*Required Fields
Our staff is here to answer your questions, schedule appointments, and help you on your journey to better oral health.