Oral Surgery in Reedley, CA
Oral surgeons Dr. Chien, Dr. Kheradpir, Dr. Barnhart, Dr. Huh, Dr. Curiel, and Dr. Salim offer dental implants, wisdom teeth removal, and more in Fresno, Clovis, Reedley, Madera, and Visalia, CA.
Common Oral Surgery Procedures
We perform many oral surgery procedures and will determine the right treatment for your needs.
Where Every Oral Surgeon Is a Board-Certified Expert
At Fresno Oral Maxillofacial Surgery & Dental Implant Center, it is our goal to improve the oral health and confidence of our patients while always putting the patient's health and safety first. Every oral surgeon at our practice is board-certified and held to the highest standard of care. By working with our highly skilled surgical and administrative team, we provide our patients in Central California with beneficial health results and top-notch surgical experiences. To help more patients have access to better oral health care, we have multiple offices conveniently located in the central valley and offer both financing and a variety of payment options. Learn more about how you can experience excellence in dentistry by contacting our Reedley, CA, office today.
Procedures at Our Reedley Office
We offer a wide range of oral and maxillofacial surgery procedures. To view all of our services, please visit our oral surgery page.
Dental Implants
A dental implant can replace a single tooth or multiple missing teeth. This option for tooth restoration is designed to look, feel, and function just like a natural tooth. Removable dentures must be taken out during eating and cleaning, but a dental implant remains in your mouth at all times. Simply care for it the way you care for your other natural teeth and it will last for many years. Dental implants are the only restoration option that preserves the integrity of the jaw bone. The implant post fuses to the bone, preventing the jaw bone from deteriorating and providing the same health benefits as a natural tooth's root. If you do not replace a missing tooth, the jaw bone will weaken in that area, possibly leading to facial sagging or dental misalignment. The choice to replace missing, damaged, or failing teeth with dental implants is a healthy choice that restores your smile and your confidence.
Wisdom Teeth Removal
The average mouth can only hold 28 adult teeth, making it an issue when an additional set of molars tries to squeeze in. Wisdom teeth, also called third molars, can become impacted, or trapped beneath the gums, and grow at an angle toward your other teeth. This can push them out of alignment and cause pain. Additionally, an impacted wisdom tooth is difficult to clean around since only a portion of the tooth is poking through the gums. This leads to infection or the formation of cysts and tumors. Many dental professionals recommend having third molars extracted as soon as possible to prevent these issues from arising. We make the wisdom tooth removal process quick and easy for patients by providing detailed pre and post-operative instructions and being available to answer questions throughout any portion of your oral surgery journey.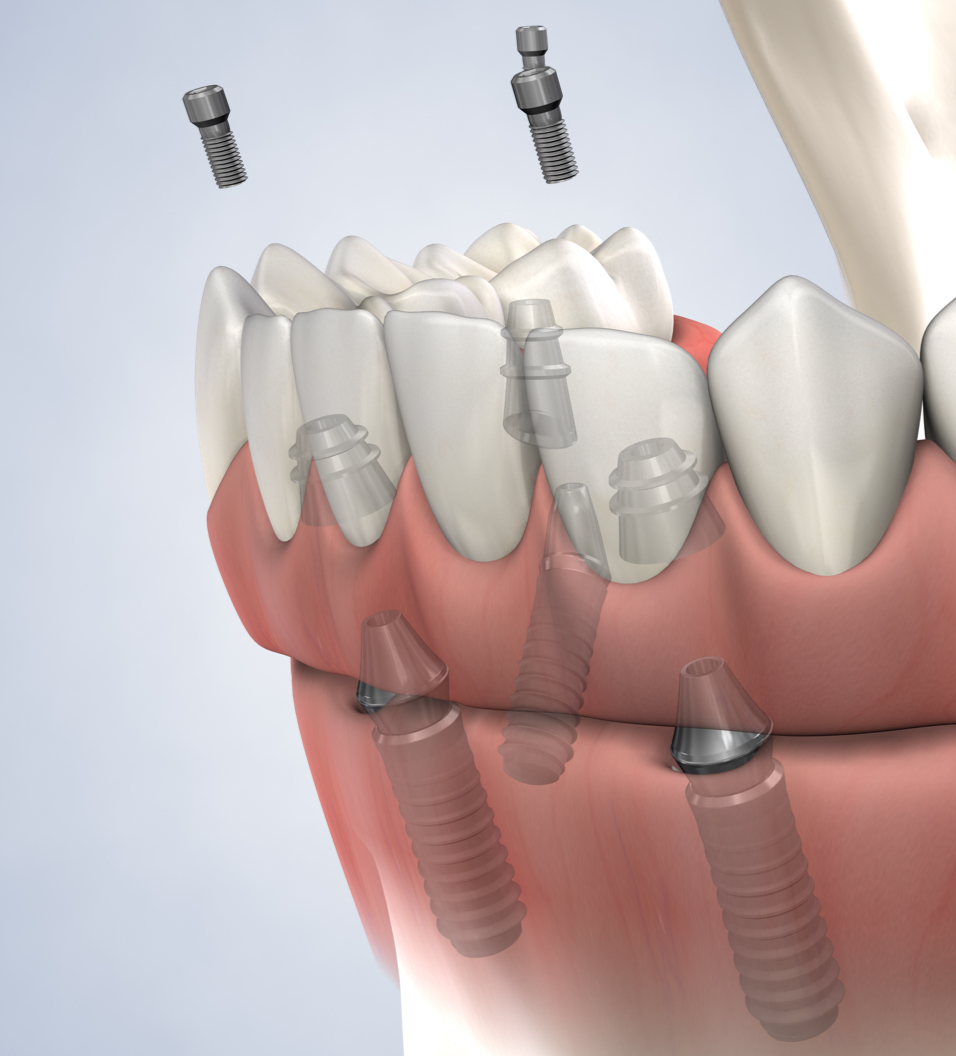 Why Choose an Oral Surgeon
When a patient requires diagnosing, detailed 3D imaging, or surgery beyond a simple tooth extraction, general dentists will refer them to an oral and maxillofacial surgeon. This is because oral surgeons must undergo an additional 4–6 years of training after dental school, which is called an oral surgery residency program. During this time, the surgeon gains experiences performing surgery in a hospital setting for patients with a variety of oral health needs. Oral surgeons are also trained and qualified to administer local and general anesthesia, IV sedation, and nitrous oxide.
The oral surgeons at Fresno Oral Maxillofacial Surgery & Dental Implant Center took their expertise to the next level by becoming certified by ABOMS. This organization holds oral surgeons to the highest standards of patient care and in order to become certified, the surgeon must demonstrate adequate knowledge, education, and skill in the field, as well as pass a rigorous peer evaluation process. When you choose our practice for your oral health needs, you are choosing the most trusted surgeons in the central valley who are passionate about transforming the lives of patients through oral surgery.
Surrounding Cities
Fresno Oral Maxillofacial Surgery & Dental Implant Center has multiple offices located in the central valley. You can find our Reedley location down the road from Reedley College in the middle of town. Our oral surgeons Dr. Chien, Dr. Kheradpir, Dr. Barnhart, Dr. Huh, Dr. Curiel, and Dr. Salim will assess your needs and determine the right treatment to restore your smile and improve your confidence about your oral health. We perform many surgical procedures including dental implant placement, full-arch restoration, wisdom teeth removal, bone grafting, general tooth extractions, treatment for facial trauma and oral pathology, cleft lip and palate repair, and much more. We also offer stem cell banking after wisdom teeth removal to protect your future health. Our Reedley office serves patients living in Reedley, CA, and surrounding areas.
Reedley
Visalia
Dinuba
Parlier
Message Our Reedley Office
*Required Fields
Our staff is here to answer your questions, schedule appointments, and help you on your journey to better oral health.